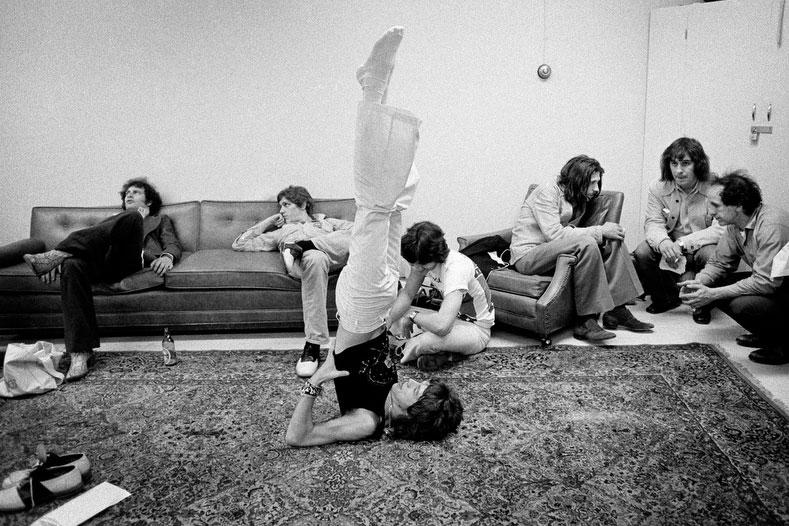 31 Jul

Yoga for Record Nerds starts Monday at 4 pm
Yoga for Record Nerds

A new weekly class with Whitney Shroyer  •  Mondays from 4–5:30 pm
Purna Yoga 828 • Donation-based • Suggested donation: $10 & up
No music will be played during this class.
Starting Monday, August 5th, from 4-5:30 pm, it's Yoga For Record Nerds, a start-from-scratch, complete yoga class for the aesthetically and item obsessed individual. This is not a "do yoga to records" class. It is a "get out of your stuff and into your self" class. If you've been feeling stiff or stressed, with low back or esteem issues, come try a no-judgment, no expectations (Stones reference!) class with life long nerd of some-sort – Mr. Soul Motion. All genders, ages, and abilities welcome.
No experience necessary!
No matter your body awareness or experience with movement, Yoga for Record Nerds' teacher, Whitney Shroyer, will explain what to do and give modifications and adjustments to help you get your head out of your record collection and into your body!
Do you want to try yoga (or at least some form of movement) but are worried you'll hurt yourself, or, worse, afraid you'll look like an inflexible statue in a room full of graceful gazelles?
Then you should try Yoga for Record Nerds!
Learn the Ancient Secrets and Modern Benefits of:
Hips!
Shoulders!
Standing!
Inverting!
Twisting!
Backbending!
Meditating!
Breathing!
Anatomy!
Record nerds of all ages, gender, shapes, and sizes welcome! And it's donation-based! Suggested donation $10 and up for this 90 minute class.
Whitney Shroyer has been practicing yoga for ten years, teaching for two, and has been a record nerd for decades. He is a Purna Yoga instructor at the 200 hour level and is currently pursuing his 500 hour certification.
*No actual music will be played during Yoga for Record Nerds. You can stop thinking about your records for an hour and a half, once a week.
GET OUT OF YOUR HEAD AND INTO YOUR HEART!