06 Jul 2015

Being a Student as well as a Teacher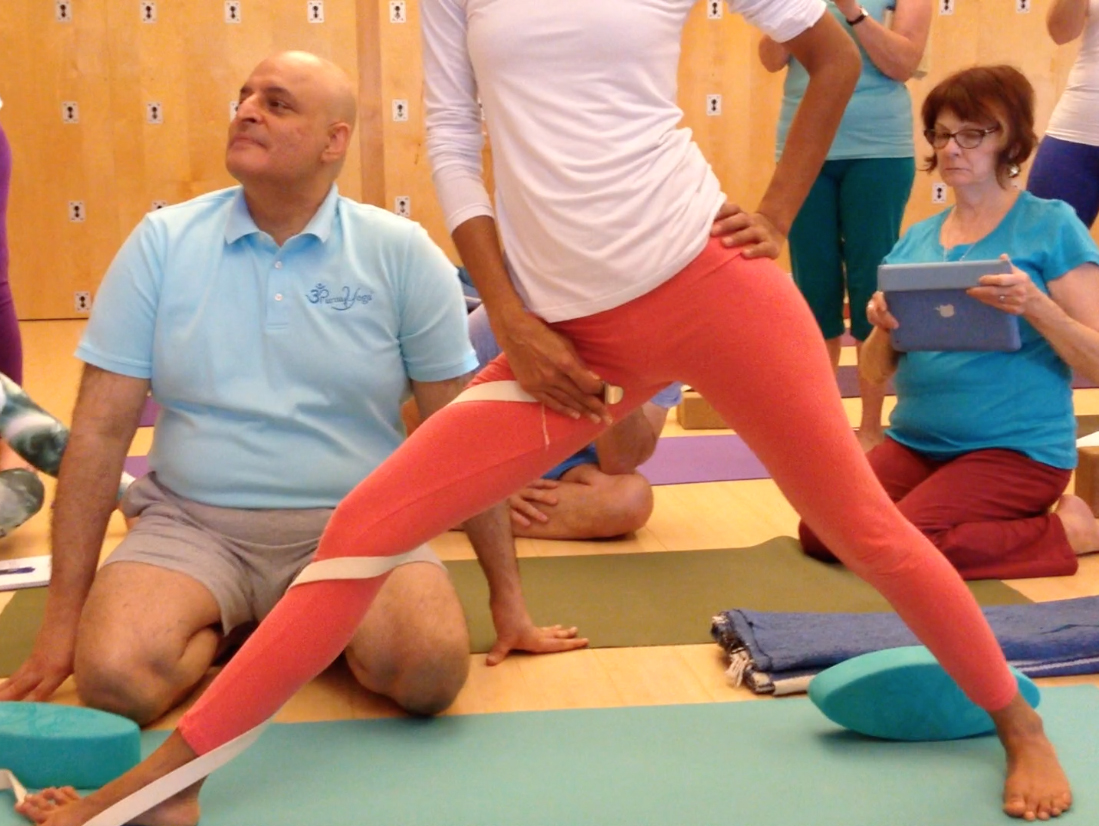 This Friday I'm off to Clayton, North Carolina (right outside of Raleigh) to apprentice with my teacher & co-founder of Purna Yoga, Aadil Palkhivala at Purna Yoga East.
It is such a joy and a privilege to watch a master teacher work AND have the opportunity to ask questions about what one sees as well. Every time I apprentice, I get new information and have the opportunity to see new ways of practicing that I can apply once I get home. I also get the chance to learn new things about how to teach as well. Apprenticing puts one in the position of learning more about being a student and a teacher.
Both roles are crucial for each other, especially if you happen to be both. When we teach, we teach what we have integrated during our time as a student. Teaching rests on the fruits of our labor as students, getting things in our bodies and our minds, so that we can share this information with others.
In this photo, Aadil is showing the path of the descending spiral of the legs for standing poses. This is something I haven't taught in class yet because I've still been integrating this work. One of the sessions scheduled at Purna Yoga East this weekend will address the connection between the legs and the spine in standing poses. I'm thinking that Aadil will cover the ascending and descending spirals during this session. This will be the third time I will have heard this information. I've been practicing it solidly since the second time I heard it, and I think I've got it integrated in my body.
After this weekend, I think it will be time to start introducing the ascending and descending spirals in class. I look forward to sharing this information with you.