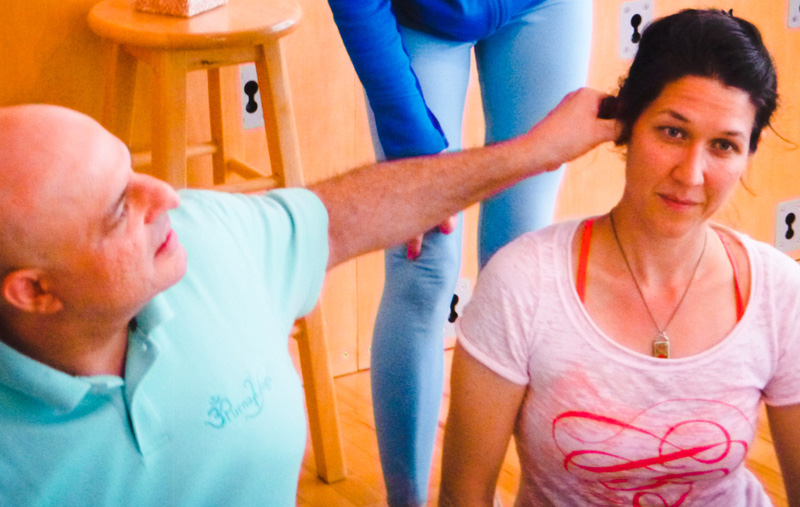 09 Oct

day three of therapeutics: from neck to low back

Day three marked the transition from the topic of neck pain to low back pain. Here's a few photos of our work on the neck.  Check back tomorrow for a peek at the low back work.
photo: Jayne Cagle, OneJoyfulYoga.com
Here, Aadil puts me in neck traction.  Can't wait to rig my own setup when I get home.  I call this one the Home Depot Hang.
(Top photo): Aadil works the marma point of the spine of my ear which correspond to the spine of the body. This is the only picture when I'm not wincing over the intensity of this practice. My ears are still smarting from this work, a day later. At one point, as I was blurting out words spontaneously in response to the pain, Aadil asked me, "What language is that?" "Russian," I replied.
photo: Jayne Cagle, OneJoyfulYoga.com