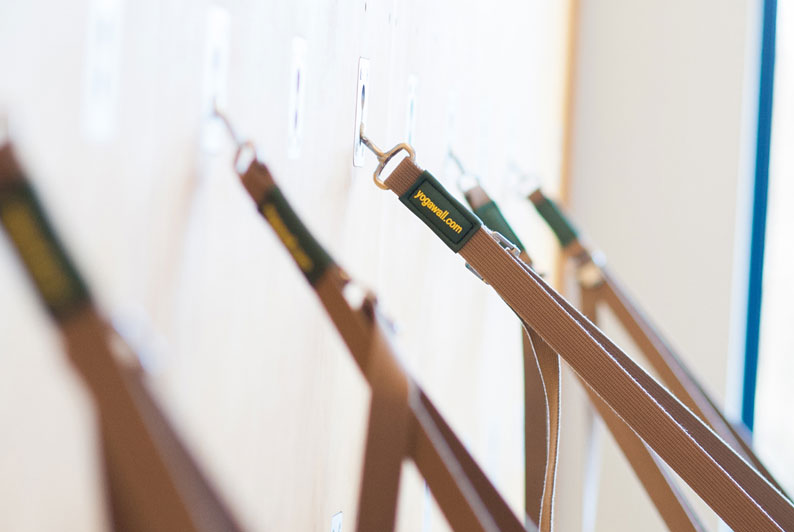 08 Mar 2022

Apr. 8- 10th: Great Yoga Wall Weekend Training
Great Yoga Wall™ Weekend Training (Level 1) with Letitia Walker

April 8-10th, 2022 at Purna Yoga 828 • see full schedule below
Recorded Hybrid workshop: Join us in-person or online!
12 in-studio spaces available • Access recordings until May 10th
1 year of asana experience recommended • Tiered pricing options available
For yoga teachers and home practitioners alike, learn how to use this fun, multi-faceted, powerful prop to help yourself – and your students – go deeper in yoga practice.
Join us in-studio or online.  A home Great Wall system required for online participation. Live attendance is not necessary but recommended.
Since the beginning of yoga, it has been understood that the human body is constantly under the stress of gravity. Compression of the spine, the joints, and the nervous system, leads to pain, loss of mobility, and aging of the body. The effects of gravity can be reversed, though, by using traction to create space and alignment in the body.
Ancient yogis used vines, tree branches, and whatever was at hand to add traction to their practice. In the late 1960s and early 70s, B. K. S. Iyengar started working with ropes attached to the wall. In the 1980s, Kedric Wolfe, Aadil Palkhivala, and Bryan Legere created The Great Yoga Wall™, an infinitely adjustable version of the Iyengar rope wall that took traction to the next level.
When the pandemic shifted yoga practice to home-study, former studio students started creating dedicated yoga spaces at home, and for some, that meant installing Great Yoga Wall panels. Having a cool prop, though, doesn't mean you always use it to its full potential, and Letitia found that home practitioners wanted more guidance on how to get the most out of a home wall system. In this weekend workshop, Letitia – directly trained by Aadil and Bryan – will help teachers and home practitioners alike discover how to use this fun, multi-faceted, powerful prop to help students and themselves go deeper into their yoga practice. Learn a new way to make asana accessible to a wider variety of students with this unique tool.
I am so enjoying the wall classes, and having the recordings is so amazing as I can pause and replay, take notes. It's my favourite thing all week!!!! – Online Student from England
Topics covered
Standing Poses and Hip Openers; Neck and Shoulder applications; Inversions; Twists and Backbends; Aadil Palkhivala's Spinal Rejuvenation Series; Restoratives; how to assess variations for efficacy and tailor each pose for you or your students; history of the Yoga Wall; overview of Great Wall accessories and basic set-ups.
Pricing structure
The Great Yoga Wall Level 1 Weekend Training has two pricing tiers to choose from.
Tier One: Recording Only, with one month's access to the recordings from the weekend for $350
Tier Two: Manual + More Package which includes the Level One manual, 1-month access to the recordings, access to 5 pre-recorded, 90-minute classes, a 60-minute private consultation with Letitia (within 2 months of the training) for $500.
PY828 Monthly Members receive 10% off either tier.
SATURDAY, APRIL 9TH
Neck & Shoulder Applications
9 am – 12 pm EST
Learn how to gain both strength and flexibility in the neck and shoulder girdle.
Inversions & Aadil Palkhivala's Spinal Rejuvenation Series
2 pm – 5 pm EST
Give your spine and nervous system the traction it's been craving and reverse the effects of gravity and the aging process.