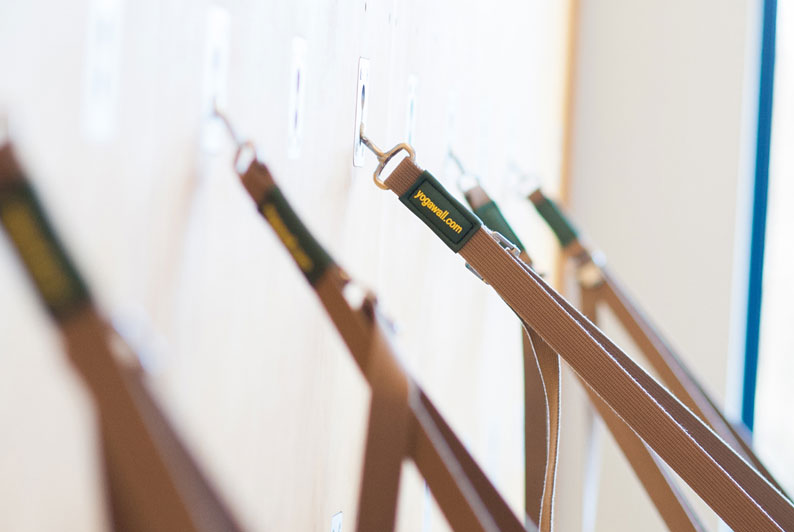 20 Jun 2019

Aug. 16-18th: Great Yoga Wall Weekend Training
Great Yoga Wall™ Weekend Training with Letitia Walker

August 16-18th, 2019 at Purna Yoga 828 
Earlybird Rate: $285 (pay in full by July 15th)
After July 15th: $325 (a non-refundable deposit of $150 saves your space with a balance of $175 due on August 5th)
16 spaces available
For yoga teachers and practitioners alike, learn how to use this fun, multi-faceted, powerful prop to help students – and yourself – go deeper in their yoga practice. 
Since the beginning of yoga, it has been understood that the human body is constantly under the stress of gravity. Compression of the spine, the joints, and the nervous system, leads to pain, loss of mobility, and aging of the body. The effects of gravity can be reversed, though, by using traction to create space and alignment in the body.
Ancient yogis used vines, tree branches, and whatever was at hand to add traction to their practice. In the late 1960s and early 70s, B. K. S. Iyengar started working with ropes attached to the wall. In the 1980s, Kedric Wolfe, Aadil Palkhivala, and Bryan Legere created The Great Yoga Wall™, an infinitely adjustable version of the Iyengar rope wall that took traction to the next level.
In this weekend workshop, Letitia – directly trained by Aadil and Bryan – will help teachers and practitioners alike discover how to use this fun, multi-faceted, powerful prop to help students and themselves go deeper into their yoga practice. Learn a new way to make asana accessible to a wider variety of students with this unique tool.
Topics covered: Standing Poses and Hip Openers; Neck and Shoulder work; Inversions; Twists and Backbends; and Aadil Palkhivala's Spinal Rejuvenation Series. See workshop schedule below. An extensive manual is included with the training, available only to participants of the weekend workshop.
FRIDAY, AUGUST 16TH
Hip Openers & Low Back Therapeutics
3 pm – 6 pm
Learn how to use traction to create space in the hip joints and relieve compression in the lumbar spine.
SATURDAY, AUGUST 17TH
Standing Poses
10 am – 1 pm
Create space in the body to go deeper in your Standing Poses.
Neck & Shoulder Work
3 pm – 6 pm
Learn how to gain both strength and flexibility in the neck and shoulder girdle.
SUNDAY, AUGUST 18TH
Inversions & Aadil Palkhivala's Spinal Rejuvenation Series
9:30 am – 12:30 pm
Give your spine and nervous system the traction it's been craving and reverse the effects of gravity and the aging process.
Twists & Backbends
2 pm – 5 pm
Feel the power of the wall to deepen your twists and backbends with ease.