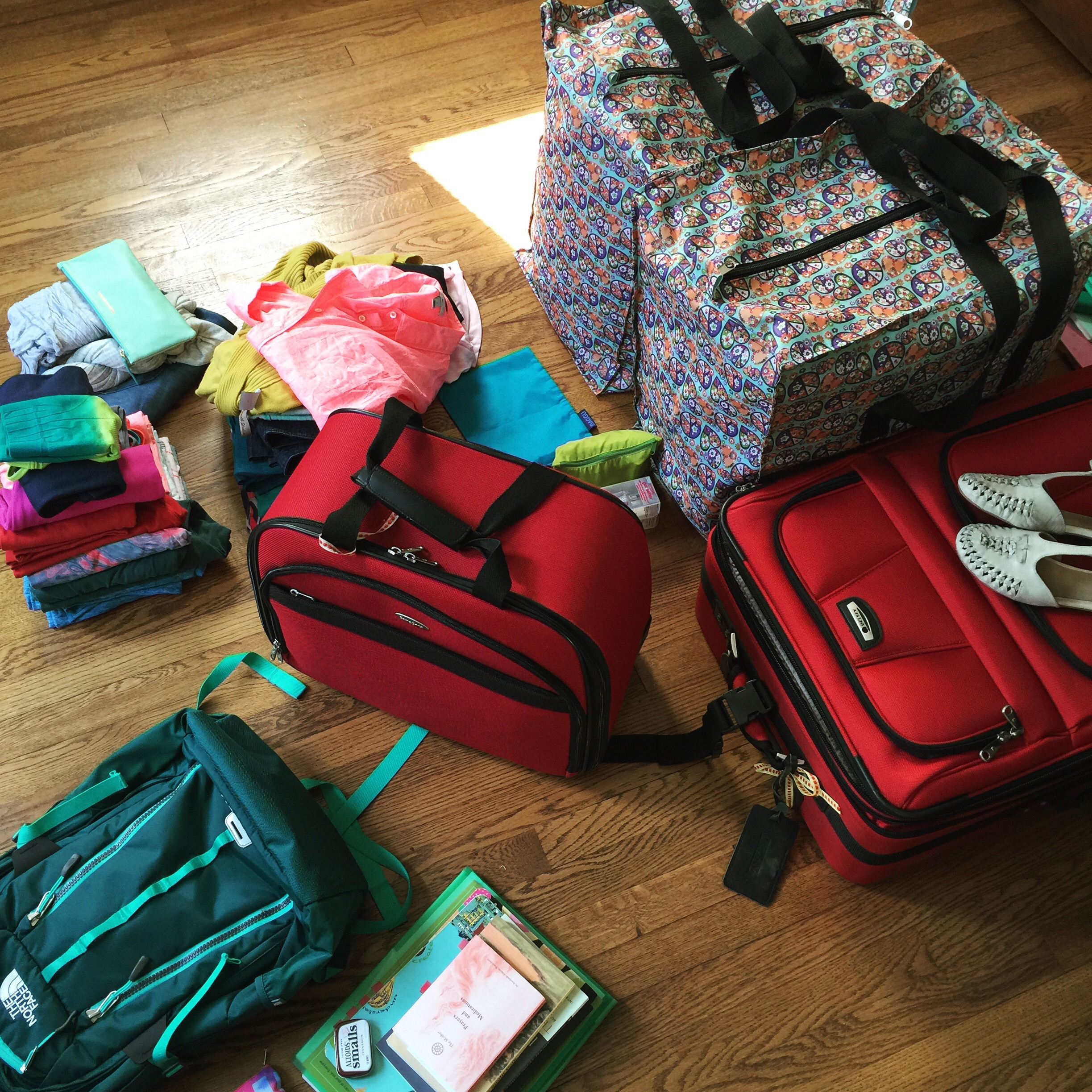 05 Aug 2015

Lessons in Non-attachment

I'm writing this from Rockland, Maine.

I'm here to be the yoga & meditation teacher for a group of 16 abstract painters. But, right now, I'm the one getting the lesson.

You see, one of my bags still hasn't made it to Maine. In fact, it still hasn't been scanned in at Charlotte. My red bag decided to go rogue & have an adventure of its own. And of course everything in there is replaceable, but now I don't have all the Three Minute Eggs I need for 16 people; I don't have my face cleaner or my supplements; I don't have my homemade almond butter or my DandyBlend tea.

But I do have an opportunity: to notice how I am reacting to this situation, to notice my attachment to my stuff and to having the things I think I need around me to feel comfortable. Some moments I'm ok. Some moments I'm caught up in raga (attachment).

What are you attached to today? It could be a person, a thing, a point of view. Can you let go of it or lessen your attachment? Start practicing now for when your "bag" goes AWOL.