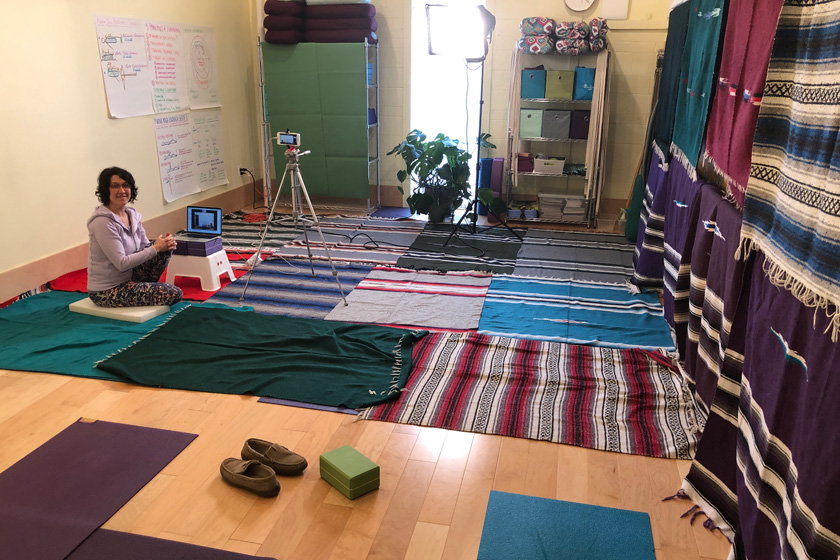 17 Mar 2020

We're going Virtual!

We've spent today getting ready. (Check out our sound-proofing of Sri Aurobindo's room to muffle the echo.) And we're ready to start rolling with hour-long, online classes tomorrow, Tuesday, March 17th, at 10 am and 6 pm!

As a service to our community both local and not-so-local, we are offering these classes free of charge while we get the production values at the level we would like. This is a learning curve for us all! Thank you for your patience.

Want to join our 10 am class? Click here to register using Zoom. You will have to download the Zoom app which is free of charge but then you'll be able to join us using your desktop, laptop, tablet or phone.

Would you rather come to our 6 pm class? Click here to register.

After tomorrow, we will transition to using our online calendar to sign up for class and get your Zoom link, but we wanted things to be as easy as possible for our first day. For tomorrow, using these links is the best way to go.

We are so happy to be offering these classes and share the gift of Purna Yoga and Heartfull Meditation as we all move through this uncharted territory. Remember, we're here for good, and we're all here together!