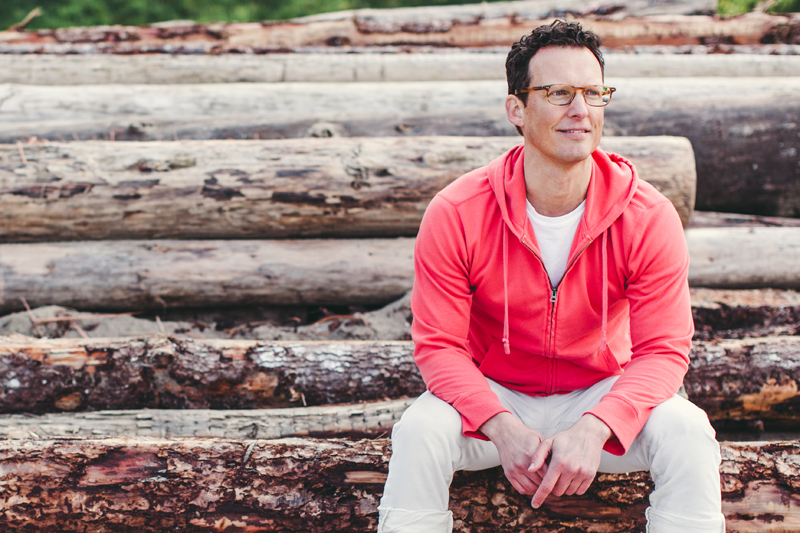 06 Jul 2015

Brad Waites comes to One Center Yoga

I'm so pleased to be bringing Brad Waites to One Center Yoga!

When I first met Brad, I was struck by the precision of his language balanced by the kindness in his voice. Brad is sweet but sharp. A former civil litigation attorney and partner in his firm, Brad brings a lawyer's mind to his teaching, breaking complex ideas down into their individual pieces and then explaining how those pieces fit together in simple, elegant language. He is a clear thinker and as a result, a clear speaker. But more importantly, on top of all his detail-oriented knowledge is his heart and the understanding that it doesn't matter how much you know, if it doesn't help you live a life of purpose and connection to your true self.

This workshop is going to be a perfect blend of anatomy lecture, asana practice, philosophy and meditation. Let's spend the weekend (or at least a session, or two) studying yoga together! It'll be fun and rewarding. If you've never done a weekend workshop before, this might be the perfect first one.

Brad Waites at One Center Yoga, August 14 – 16th
$245 Entire Workshop • $225 Early Bird Discount (register by 7/31)
Single 3-hour Session: $75 • Single 2-hour session: $50


register at onecenteryoga.com


Friday, Aug 14th: 5:30 to 8:30
The Three Most Important Muscles in Yoga
Discover the primary muscles that every yoga practitioner should know, love and master. We will cover where they are, what they do, how to use them, and how to strengthen them.

Saturday, Aug 15th: 9 to Noon
Best. Twist. Ever.
We will start with reviewing the fundamentals of twisting, then progressively explore matsyangasana (mermaid's twist), a twist that creates a deep and even release along both sides of the spine. This twist is accomplished in stages, so there will be something for everyone.

Saturday, Aug 15th: 1:30 to 3:30
Meditation for the Modern World
Heartfull Meditation™ is a modern, dynamic meditation you can do anytime, anywhere to keep you in contact with your wise, true and loving self.  You will learn the philosophy and purpose of yogic meditation, as well as clear techniques to bring you to your best self.

Sunday, Aug 16th: Noon to 3:00
Build a Better Backbend
Backbends open the doorway to your soul.  You will learn the absolute necessities for extending the back safely, as well as how to deepen your experience of all backbends.

Find out more about Brad and check out his informative videos on his site.