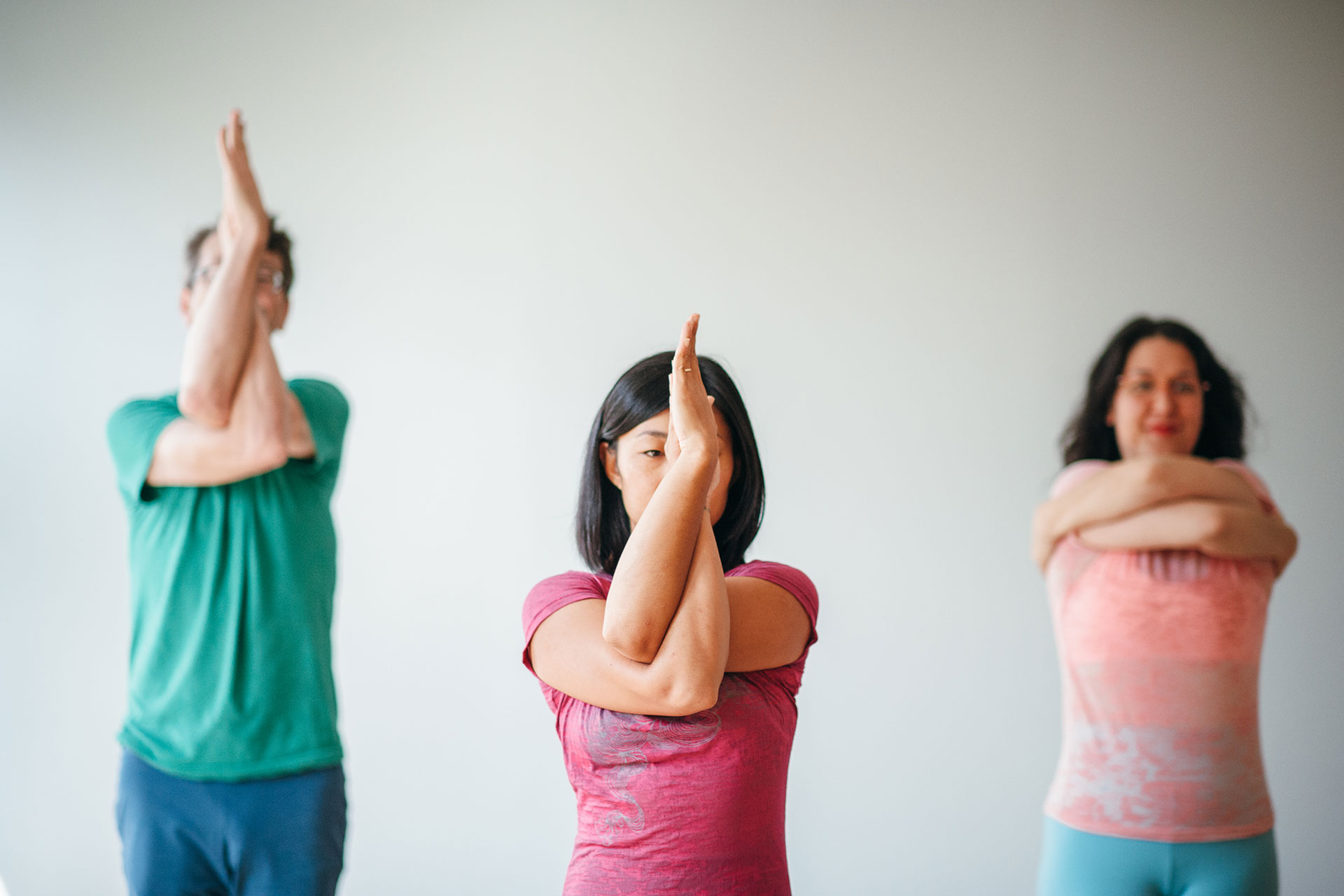 11 Jan

Jan 29th: Decreasing Neck & Shoulder Tension
Purchase the recording from our recent
Decreasing Neck & Shoulder Tension Workshop with Letitia

Hybrid workshop: Join us in-person or online!
Saturday, Jan. 29th, 2022  •  1-3 pm
$60 ($54 for PY828 Members)  •  Access workshop recording until February 12th
Learn simple, practical movements to increase both the strength and flexibility of your neck and shoulders to decrease tension and relieve stress by purchasing the recording from this workshop. Access the recording until Feb. 12th.
Discover and explore the muscles of the neck and shoulders to learn which ones need attention
Learn simple yet effective myofascial massage techniques to enhance mobility and lessen tension
Expand your toolkit of shoulder strengthening poses
What's the most common physical complaint among my students: Neck and shoulder tension. And all kinds of stuff can trigger it, from gazing down at our phone, books, and writing pads; or sleeping in strange positions or on a less-than-ideal pillow; or tasks that keep our shoulders climbing up around our neck like keyboarding, chopping vegetables, or cutting hair; or even the habitual ways we stand, sit, walk. Add to these physical challenges emotional components that can bring tension into our neck, shoulders, and upper back, such as feeling overburdened, shyness or hesitancy around communicating our needs, or feeling a disconnect between our head and our heart. Idioms like 'he's got the weight of the world on his shoulders' often express our understanding that neck and shoulder tension is more than just muscular imbalance or a pain in one's neck.
In this workshop, you'll have the opportunity first off to learn about the muscles of the neck, shoulders, and upper back so you can identity what might be troublesome for you and then – based on your own self-exploration with those muscles – learn a wide variety of techniques, poses, and exercises to help decrease the tension in these areas. Lastly, we'll work on some strength-building poses and movements because sometimes it's overly-long, or overly lax muscles that are causing the problem. You'll leave the workshop with a buffet of things to experiment with to reach a greater feeling of freedom, openess, stability, and strength in the neck, shoulders, and upper back AND you'll have two more weeks with the video to practice, refine, and explore what works best for you.
This workshop will be fairly prop-heavy. To get the most out of this experience, it would be helpful to have:
an 8 to 10 foot yoga strap that can be looped
a myofascial therapy ball (this could be a tennis or a lacrosse ball)
a long dowel around 1-2″ in diameter (this could be a broom handle)
a pair of yoga blocks
a yoga chair or a folding chair with a flat seat and a back (or something similar)
For online participants, you'll get the most out of this workshop if I can see your whole body from head to toe as well as be able to move in closely to view demos or work close to the camera.
In-person attendees are capped at 8 to allow adequate space for social distancing. Masks are required in the lobby and – unless Omicron numbers have dropped – also on your mat. Live attendance is not necessary for online participants. All students will receive the class recording and have access to that recording until February 12th.  We will have a designated demo model for online participants to be able to view at all times.
And in true Purna Yoga fashion, we'll also discuss nutritional aspects of shoulder health and meditation techniques that can help to bridge the gap between our mind and our heart center.
I'm no stranger to neck and shoulder issues myself. Let's explore this area of the body together to feel more freedom and ease in the neck, shoulders, and upper back.