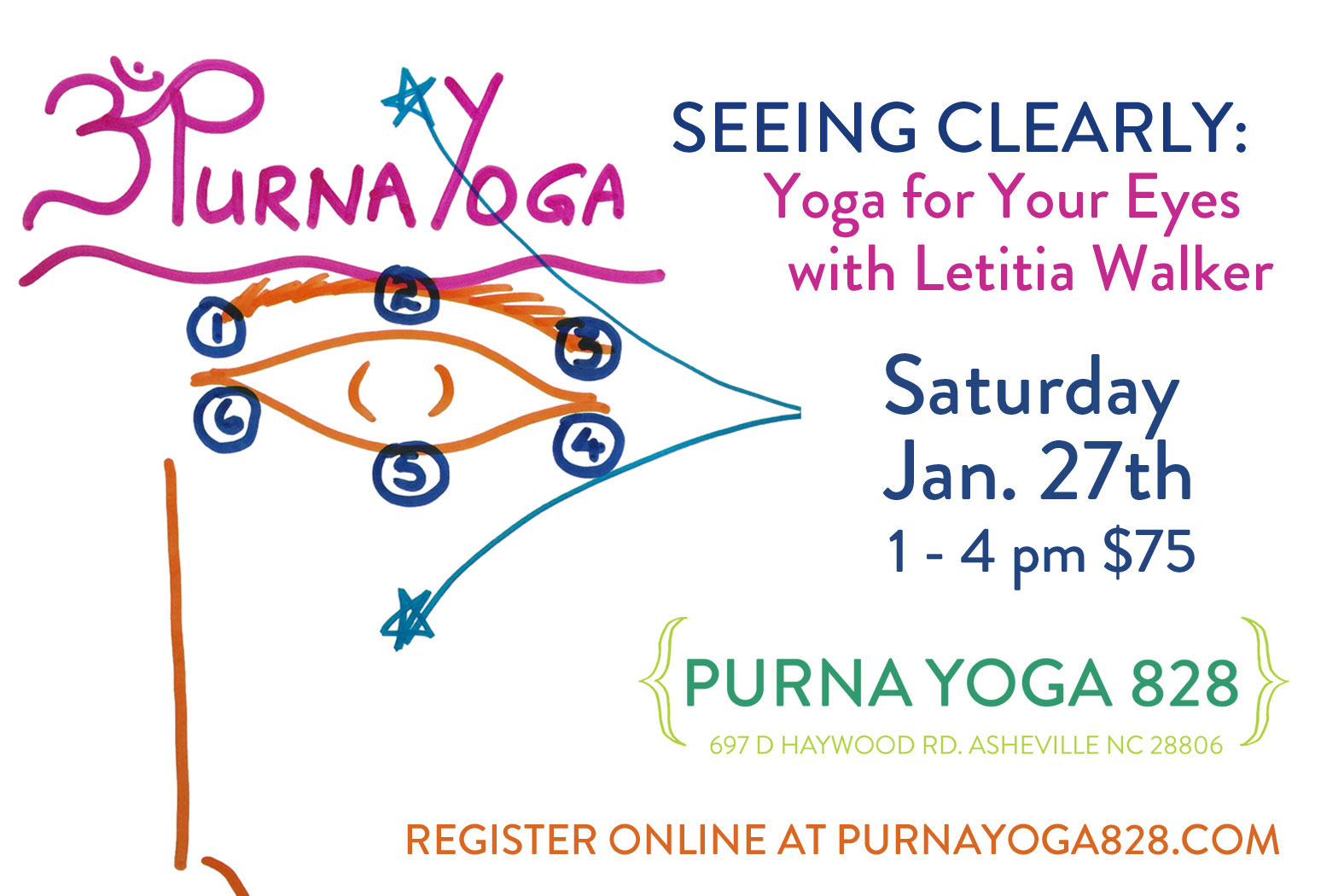 15 Jan 2018

Jan. 27th: Seeing Clearly: Yoga for Your Eyes
Seeing Clearly: Yoga for Your Eyes
Saturday, January 27th • 1 to 4 pm
Purna Yoga 828 • $75
or call Purna Yoga 828: 828-774-5955
For many of us, our sight is our most precious sense, the window to the soul, but we aren't generally taught how to take care of our eyes or how to improve our vision. Strengthening and protecting the eyes helps not only in reading and seeing, but enhances memory as well as relaxes tension in the face and neck.
In this 3-hour mini-workshop, you'll learn:
techniques from three different systems (Chinese, Ayurvedic, and the Bates Method) to improve the health of your eyes, your vision, and your memory while relieving stress in the eyes and increasing energy flow to the eyes. We also will go over Heartfull Meditation techniques to help you see more clearly.
Reserve your spot in this illuminating workshop by going to the online calendar at PurnaYoga828.com and clicking sign up and pay under Seeing Clearly on January 27th. Or give us a call at 828-774-5955 to reserve your spot.