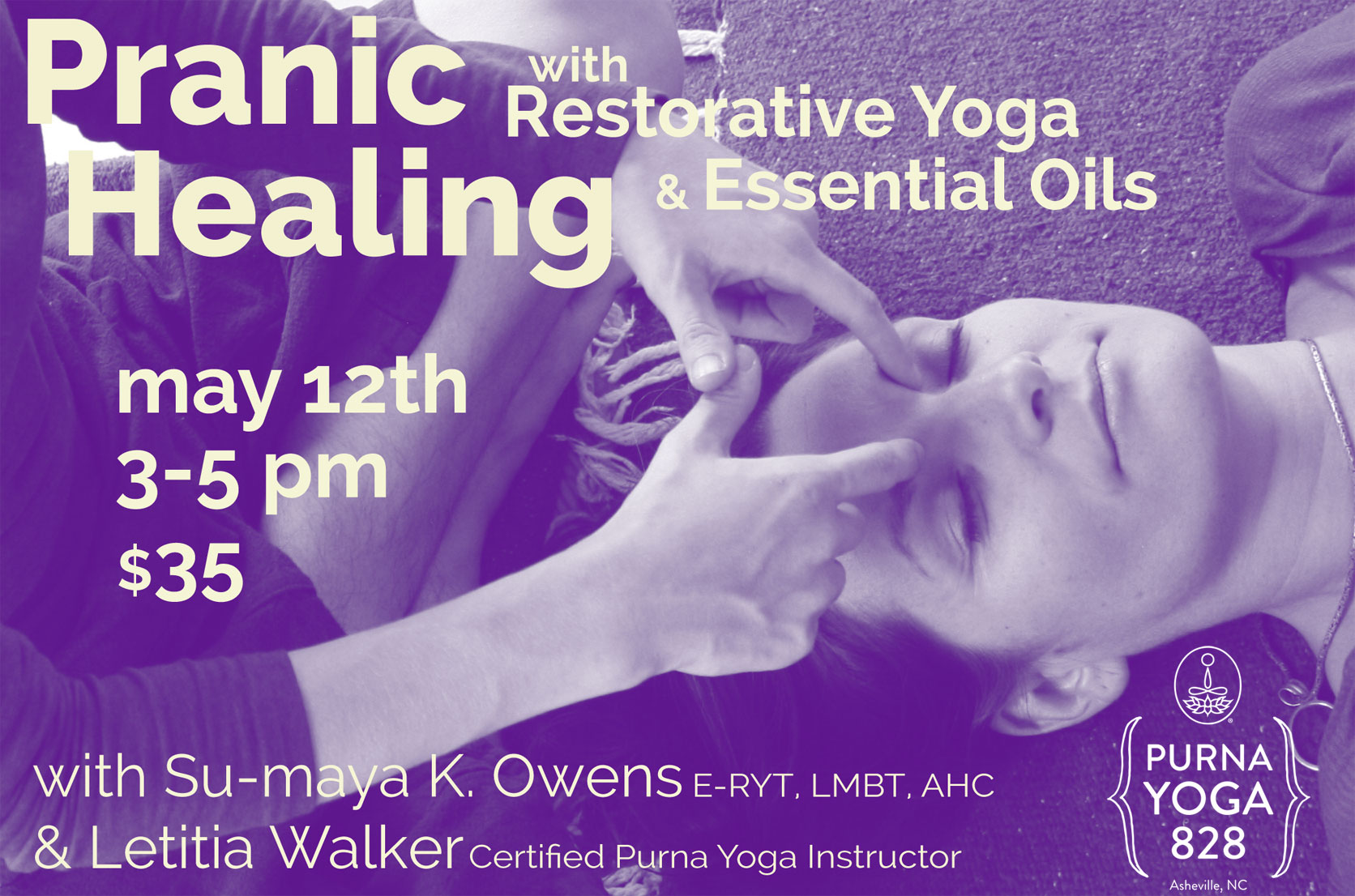 27 Apr

May 12th: Pranic Healing with Restorative Yoga & Essential Oils
Pranic Healing with Restorative Yoga & Essential Oils

Join Su-maya K. Owens & Letitia Walker on May 12th, 2018  •  3–5 pm
Purna Yoga 828 • $35
Immerse yourself in a deep, tranquil state of yogic bliss with this Pranic Healing with Restorative Yoga & Essential Oils workshop. Rest deeply in comfortable, supported postures as you receive the subtle – yet powerful – healing touch of pranic therapy.
Ayurvedic essential oil blends applied to various marma (or energy) points throughout the body assist in releasing blockages in the flow of prana, and support the optimal function of the various organs, channels, and bodily systems.
Join Su-maya K. Owens (E-RYT, LMBT, AHC) and Letitia Walker (Certified Purna Yoga Instructor) for a profoundly nurturing practice that will leave your mind, body, and spirit feeling balanced, replenished, and whole.