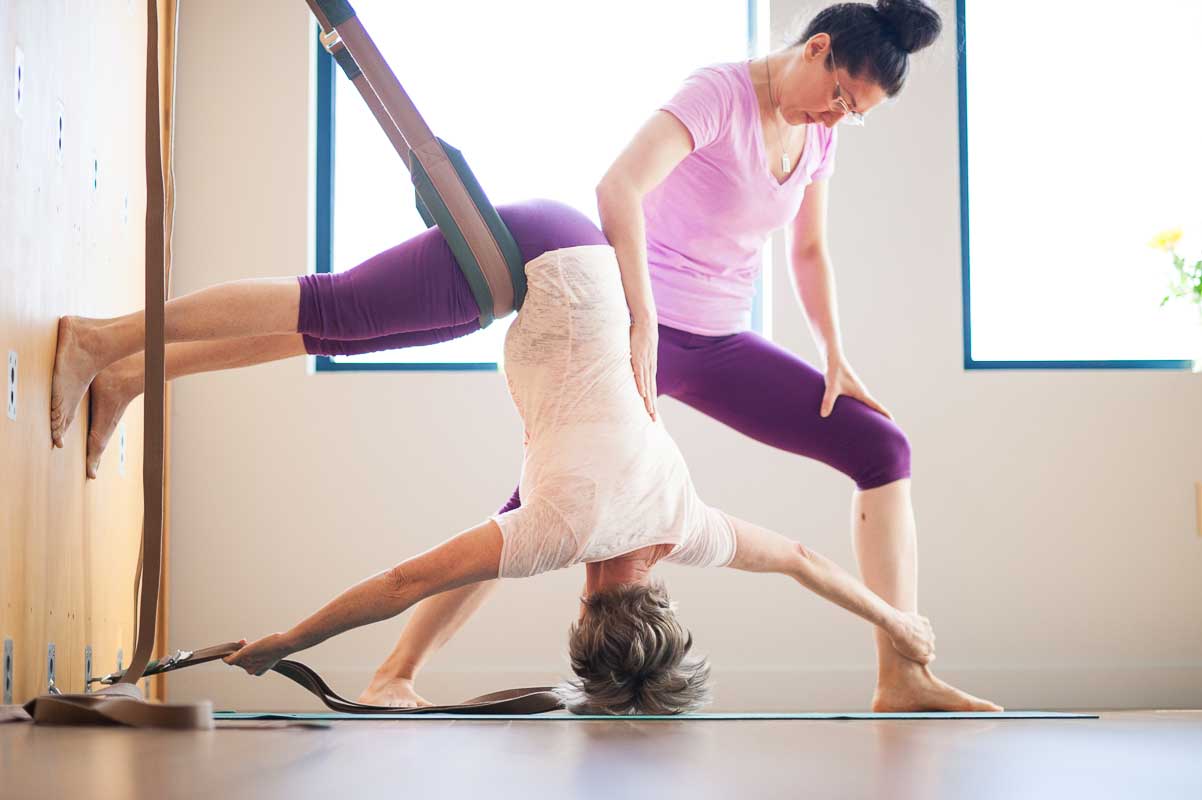 23 Mar

April 13th, 20th, 27th: Spinal Health Yoga Wall Intensive
The Great Yoga Wall™ Series: Spinal Health
Thursdays, April 13th, 20th, & 27th • 3 – 5 pm
One Center Yoga • $90 for all three sessions
Register by calling One Center Yoga: 828-225-1904
Want to feel young and vital? Keep your spine healthy with yoga. As Letitia's teacher, Aadil Palkhivala says, "You're only as young as your spine."
Gravity constantly pulls on our spines, compressing the discs, making the nerves tighter and the muscles stiff. This three-part series explores using The Great Yoga Wall™ to increase the flexibility and mobility of the muscles—both around the spine and between the vertebrae themselves. This creates more space for the intervertebral discs, as well as decreases the likelihood of bulging discs, disc compression, and pinched nerves.
In this three-part series:
Learn the Spinal Rejuvenation Series, designed by Aadil, to reverse gravity's effects on the spine, create space, and allow for circulation between the vertebrae.
Practice poses that create space in the lumbar and thoracic spine through traction. You will walk away taller, breathing more deeply, and more open in the whole back and chest.
Enjoy individualized attention in these small intensives geared towards intermediate practitioners interested in going deeper with their practice.
Pricing: $90 for all three sessions, paid in advance
Attendance capped at 8 students
Drop-in rate (if space available): $40 per session