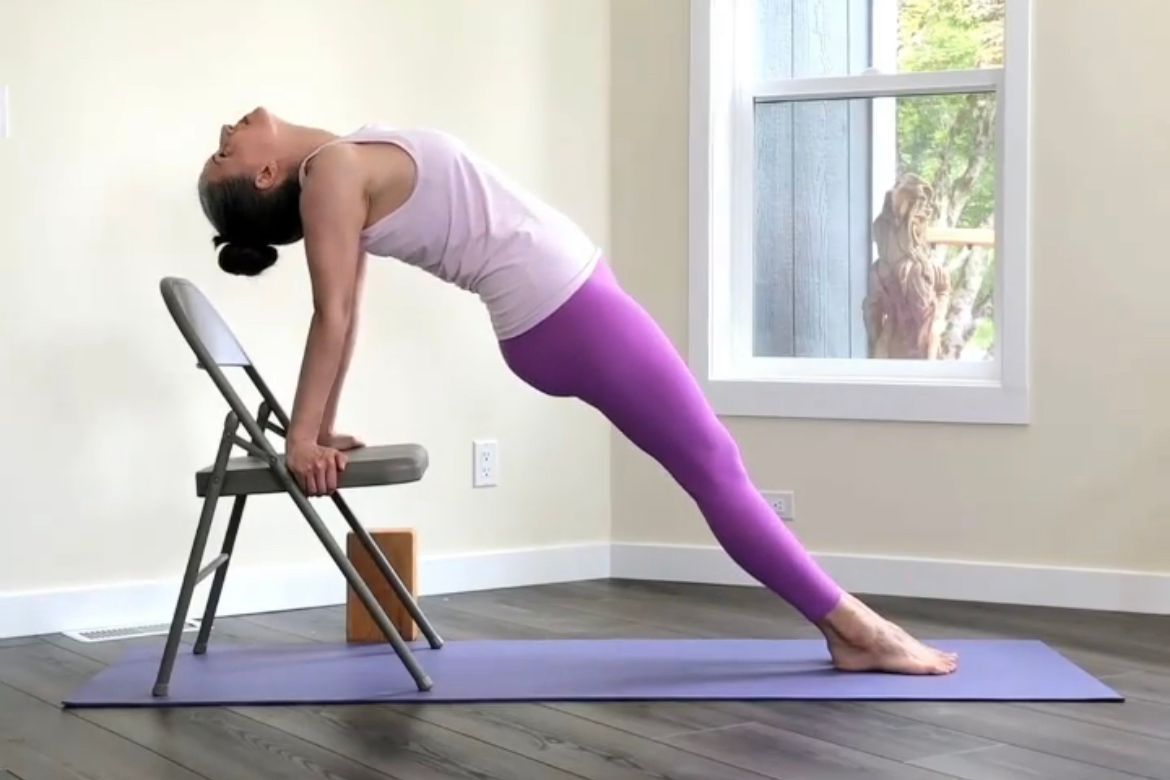 21 Sep

Oct 16th: Yoga for Upper Back Strength Online Workshop
Yoga for Upper Back Strength with Bella Fleur from Alive & Shine
Online Workshop through PurnaYoga828.com
Saturday, October 16th, 2021  •  1-3 pm
$60 ($54 for PY828 Monthly Membership students)
Live attendance not necessary • Access class recording until October 31st
Learn how to stand up taller, breathe deeper, and feel a newfound strength and freedom in your upper back, neck and shoulders with this two-hour mini-workshop with Bella from Alive & Shine.
Creating a strong & supple upper back is essential for good posture and to relieve chronic tension.  Often the muscles in the upper back are weak and over stretched, leading to pain and stiffness that can travel up the neck or down the arms. In this two-hour, online workshop you will mobilize and strengthen all the muscles around your shoulder blades and posterior shoulder.  Use props like belts, blocks, and therapy bands to create more flexibility as well as tone the muscles of the upper back.
We first met Bella in 2008 during a visit to Bellevue for a workshop with Purna Yoga co-founder, Savitri and were immediately struck by her passion for understanding the body and how it moves and then putting that knowledge into practice as a massage therapist for 20 years and a 2,000 Hour Purna Yoga teacher and practitioner. When Bella started teaching a "Tech Neck" class at Alive & Shine and posting videos of shoulder work on Instagram, we knew we wanted to bring her teaching talents in for an online workshop on the upper back. 
From the comfort of your own home, learn simple, effective ways to strengthen the upper back as well as gain a greater understanding of the anatomy of this area. Live attendance is not necessary and you'll have access to the recordings until October 31st to help make these poses a part of your regular practice.
Bella has been teaching since 2007 and a student of Purna Yoga since 2000.  She specializes in teaching engaging and informative classes on yoga for the neck, shoulders, upper back, and posture.
Prerequisite: At least 6 months of yoga practice
Props: sticky mat, yoga belt (with buckle), yoga block, long TheraBand or long strength band, and chair.