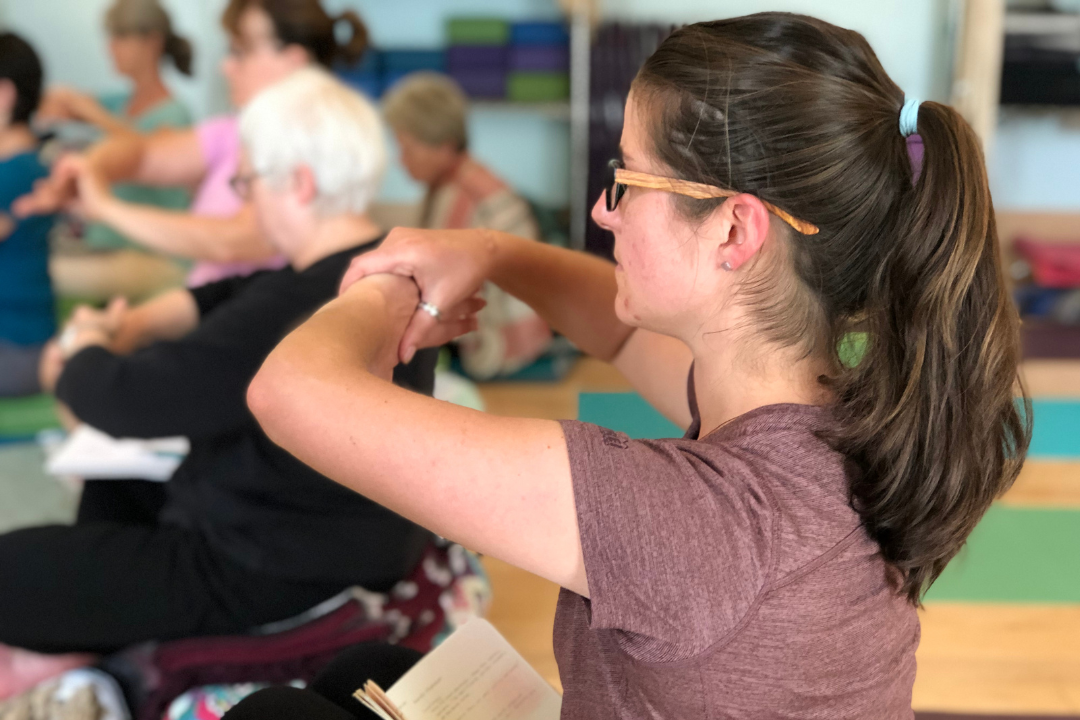 19 Jul 2023

Aug 19th: Yoga for Healthy Hands & Wrists
Yoga for Healthy Hands & Wrists with Letitia Walker

Saturday, August 19th, 2023 • 2-4 pm
Join us in person or online for this informative workshop!
$60 ($54 for PY828 members)
Access recordings until September 19th
12 in-studio spaces • Live attendance not necessary for online students • 30 days access to recording for all
In this therapeutic workshop, you'll learn:
simple series and techniques designed to alleviate arthritis, carpal tunnel syndrome, and more
how to release stress and relieve strain in the upper extremities
the connection between our hands and hearts which begins before birth
JOIN US IN-PERSON OR ONLINE!
Hand and wrist issues affect millions of Americans in every type of workplace. Whether it's numbness, tingling, pain, or swelling, discomfort in the hands and wrists can stand in the way of so many tasks, activities, and movements.
Letitia is no stranger to hand and wrist issues. She's dealt with carpal tunnel issues, de Quervain's tenosynovitis, and even a trigger finger. For all of these issues, Yoga and Ayurveda have been key to mitigating pain and creating freedom of movement. She's been practicing these techniques for years!
In this workshop, you will learn simple, easy-to-practice techniques and series for arthritis, carpal tunnel syndrome, and other issues. Learn how to release stress and relieve strain in the upper extremities. Letitia will also be introducing variations to practice in class when weight-bearing poses on the hands cause discomfort, nerve flossing techniques to deal with numb, tingly pain, and lifestyle and nutritional resources that support hand and wrist health.
If you suffer from hand & wrist pain, this workshop is a Don't Miss. Can't attend live? We've got you! Sign up and receive access to the recording for 30 days. You'll want to return to this video and take notes!
No yoga experience required • Open to ALL • Wear comfortable clothes, not necessarily yoga attire.
The following props are recommended. For at-home participants, to get the most out of this experience, it would be helpful to have the following. We'll have all of this for students to use at the studio.
a yoga mat

two dowels, 1 – 2″  in diameter (a broom or mop handle will work)

a blanket

a 10′ yoga strap (you might be able to make an 8′ one work, depending on your size)

Live attendance is not necessary for online participants. All students will receive the class recording and have access to that recording until September 19th.  There will be a designated demo model for online participants to be able to view.