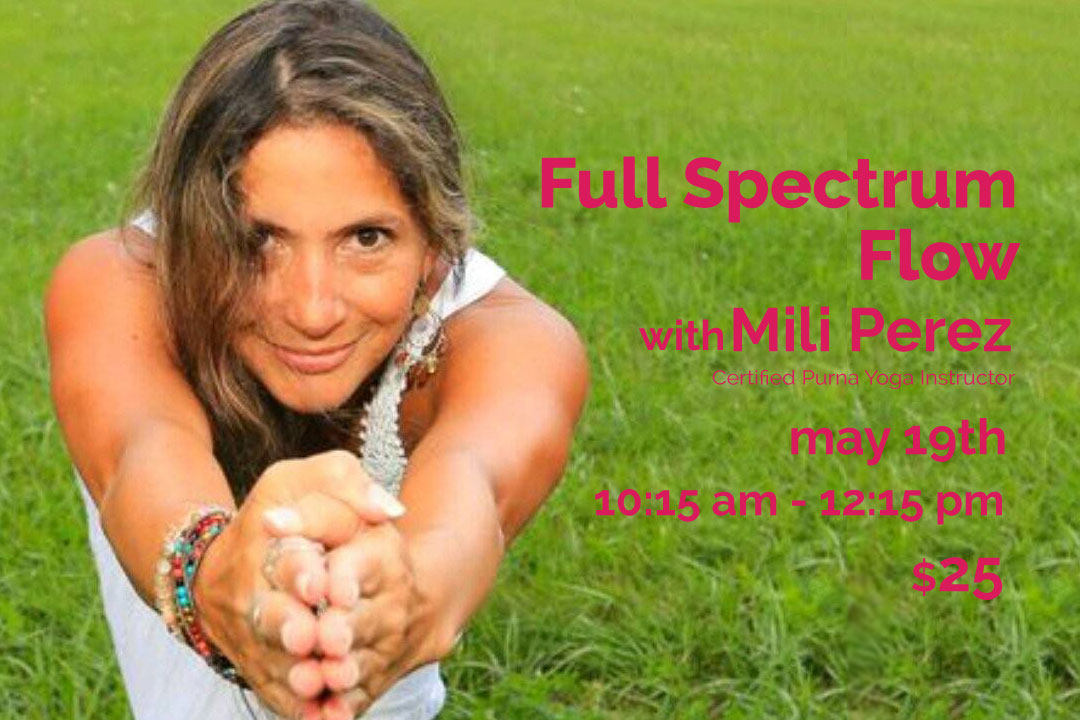 30 Apr 2018

May 19th: Full Spectrum Flow with Mili Perez
Full Spectrum Flow

with Mili Perez on May 19th, 2018  •  10:15 am – 12:15 pm
Purna Yoga 828 • $25
Create strength in the body, calm in the nerves, and find a deeper awareness of the mind, body, breath connection with this 2-hour class with certified Purna Yoga instructor, Mili Perez. Full Spectrum Flow is a full-rounded practice which includes Heartfull™ Meditation, asana flow, and a long Shavasana at the end.
Mili leads this flowing class with her gentle yet inspiring demeanor, giving minimum instruction for maximum feeling. Focus on the power of the breath to help you flow through a variety of poses so your practice can become meditation in motion, helping you to connect mind, body, emotions, and spirit.
6 months asana practice recommended.