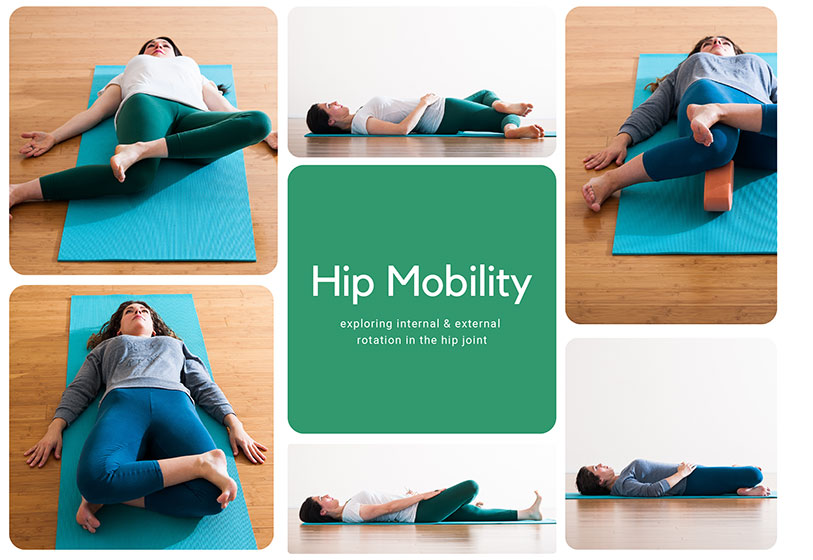 29 Oct 2021

Nov 20th: Exploring Hip Mobility
Exploring Internal & External Rotation of the Hip Joint with Letitia
Hybrid Workshop: Join us in-person or online!
Saturday, November 20th, 2021  •  1-3 pm
$50 ($45 for PY828 Monthly Membership students)
In-person attendees capped at 8 for social distancing
Live attendance not necessary • Access class recording until December 4th
Use this experiential workshop to explore greater mobility of the hips when it comes to internal and external rotation.
At Purna Yoga 828, we generally present two types of workshops: one that is meant to impart information that will continue to blossom in a student's practice and understanding over time and one that is an experience in itself where you leave the workshop with a completely different feeling than when you came in. This workshop is the latter. Sure, you're going to learn things about your hips and how to access more mobility around internal and external rotation of the hips, but primarily you will leave this workshop feeling like you just got brand new hips.
We'll spend the first hour exploring ways to deepen internal rotation by using different tactics to release the glutes and external rotators of the hips – chief culprits in limiting this movement. We'll use forward bending as a marker to see the changes we've introduced with this work. Our second hour will focus on opening the muscles of the inner thighs – the adductors. Then we'll see how this work aids our stabilization in a few standing poses.
In all poses, we'll work slowly, methodically, and with care to bring more mobility and balance between these actions without attachment or being driven by ego. We'll give special attention to our breath to help us meet resistance with compassion. Working almost exclusively on the floor, we'll take the opportunity to cultivate the mind-body connection and savor the opportunity to pay attention to our bodies with love and gratitude. Let this two-hour workshop be an opportunity to relish being embodied.
And, for the first time in 2021, we're offering this workshop as a HYBRID event with both in-person and online options. In-person attendees are capped at 8 to allow adequate space for social distancing. Masks are required in the lobby and encouraged but optional once you're on your mat. Live attendance is not necessary for online participants. All students will receive the class recording and have access to that recording until December 4th.  We will have a designated demo model for online participants to be able to view at all times.
Prerequisite: At least 6 months of yoga practice
Props: mat, 8′ yoga belt (with buckle), yoga blocks, and at least two blankets