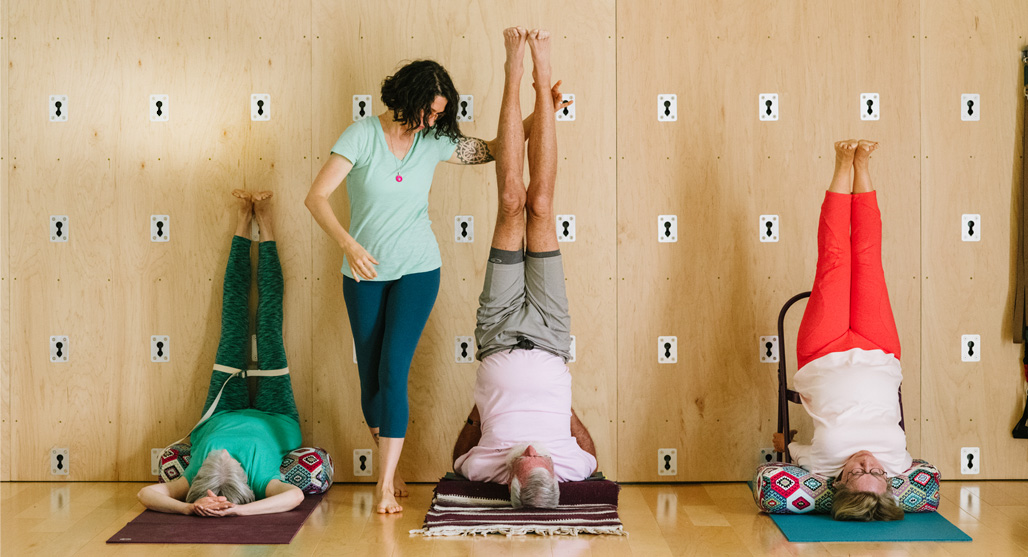 01 Nov 2018

CANCELED November 10th: Meet the Queen: the Basics of Shoulder Stand
Meet the Queen: Mastering the Basics of Shoulder Stand

Join Letitia Walker on November 10th, 2018  •  1–4 pm  CANCELED
Purna Yoga 828 • $60 (PY828 members: call the studio to reserve your discounted rate)
Learn how to practice Sarvagasana (Shoulder Stand) safely and effectively for your body, so you can reap the benefits.
Access the necessary strength and flexibility to practice Shoulder Stand safely
Discover the best set-up for YOUR neck to maintain the curve of the cervical spine
Move from aggression to compassion while supporting thyroid health
Salamba Sarvangasana (Shoulder Stand) is the Queen of all asana poses. It is the yin to Shirsasana's (Headstand) yang. It is cooling, nourishing, soothing, and regenerative. It moves us away from aggression and towards compassion. It works wonders for the digestive and immune systems and is the top pose in yoga for thyroid health. It even improves our hearing.
But, as the Queen, it must be approached with respect. Sarvangasana can be a risky pose for the neck. With Purna Yoga, we are always striving to receive the benefits of our work with as low a risk as possible. This workshop will be a chance to study this pose with an experienced teacher who can help you practice safely, effectively, and find the most beneficial set-up for your neck.
Learn how to cultivate the flexibility in the chest, neck, and shoulders as well as strength in the core and legs to practice Shoulder Stand safely so you can reap the benefits of this essential pose.
Master the basics of Shoulder Stand so you can bring this beautiful pose into your practice with confidence and care for your neck.
6 months yoga experience suggested.