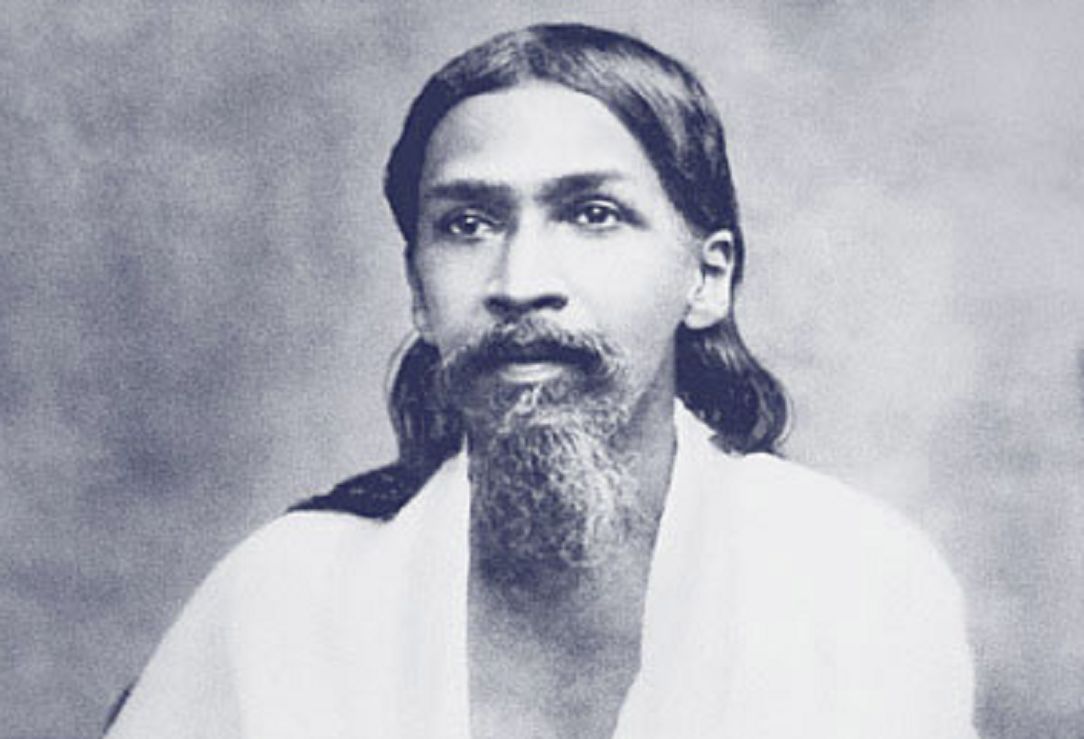 17 May 2015

A Call for Transformation

I know exactly two chants.

The first, the Gayatri Mantra, comes to us from the Rigveda, a Vedic text of revealed wisdom. It is the oldest known chant; chanted by thousands upon thousands of people, for thousands of years. Loosely translated, it is a call for illumination, to invoke the divine light represented by the sun so that it may illumine our minds and light our path.

The second is Sri Aurobindo's Gayatri. According to the Vedas, the term Gayatri refers to the meter the mantra is written in as well as being a type of mantra. A gayatri mantra brings up and sets in motion. Sri Aurobindo's Gayatri is a call for transformation. "Let us meditate on the most auspicious form of Savitri, on the Light of the Supreme which shall illuminate us with the Truth."

Purna Yoga classes often begin with the Gayatri Mantra from the Rigveda and end with Sri Aurobindo's Gayatri. We start our classes by asking for illumination, but we end our classes asking for transformation, an evolution of consciousness.
Heartfull Meditation is a call for transformation, a movement from a life guided by the ego and our emotions to one led by the heart-center and our connection to our inner most self.
Why transformation?
If B.K.S. Iyengar is the grandfather of the Asana and Pranayama taught in Purna Yoga, then Sri Aurobindo, noted political leader and revolutionary, poet, philosopher, and yogi, is its spiritual grandfather.
Sri Aurobindo was educated in England but upon returning to India, became convinced that the liberation of India was his purpose. He joined the Indian independence movement and became one of its main leaders until he was arrested in 1908 and held in Alipore Jail. In jail he underwent a spiritual transformation, realizing that his mission was no longer political but spiritual and that the liberation of all humanity was now his dharma. Upon his release, he left the independence movement to focus on spiritual, philosophical and yogic pursuits, eventually establishing the Sri Aurobindo Ashram with his spiritual collaborator, Mirra Alfassa (The Mother). At the heart of Sri Aurobindo's system of yoga is the dedication to transformation.
The writings of Sri Aurobindo (particularly Thoughts and Glimpses, Thoughts and Aphorisms, Living Within and his epic poem, Savitri) as well as his system of Integral Yoga form the philosophical basis of Purna Yoga. Founders Aadil and Savitri were both introduced to the teachings of Sri Aurobindo and The Mother, at young ages. Purna Yoga is the modern manifestation of Sri Aurobindo's teachings.
Purna Yoga's Heartfull Meditation was born from co-founder Savitri's journey to find love within herself after losing her parents in a tragic plane crash and her sister's death only a few years later. These techniques go beyond sitting and watching the breath. This dynamic style of meditation is completely unique, offering simple moment-to-moment techniques for guiding your intellect and your emotions to your heart, strengthening your intuition and your connection with your innermost self. They represent the practical embodiment of Sri Aurobindo's teachings. They are a call for transformation, a movement from a life guided by the ego and our emotions to one led by the heart-center and our connection to our inner most self.