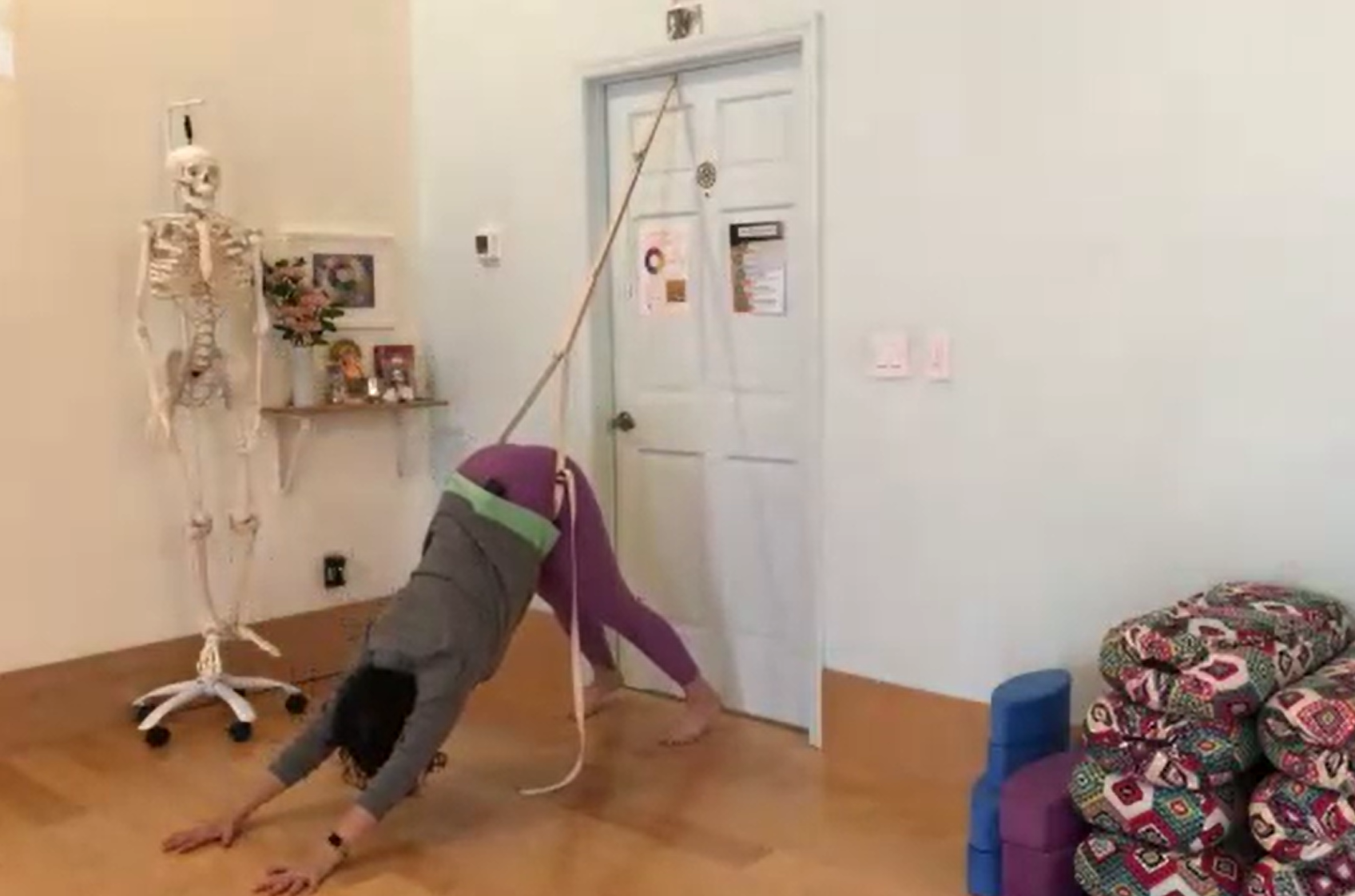 21 Nov 2023

Home Yoga Wall Workaround
Want to join a Great Yoga Wall class online, but don't have a home wall system? Read on for a workaround!
Maybe you're travelling and can't make it to your usual Great Yoga Wall class in person. Maybe you want to incorporate wall work into your home practice. Maybe you're thinking about investing in a home wall system but aren't quite there yet — but you still want to get in the habit of joining wall classes, trainings, and immersions online. Whatever the case, there is a simple way to use standard yoga props to make a yoga wall anywhere.
You'll need two sturdy straps with buckles, a yoga block, and a door that closes toward you. Watch Letitia walk through the steps in this short video:
Ready to give it a go? Sign up for the next Great Yoga Wall class via our calendar!