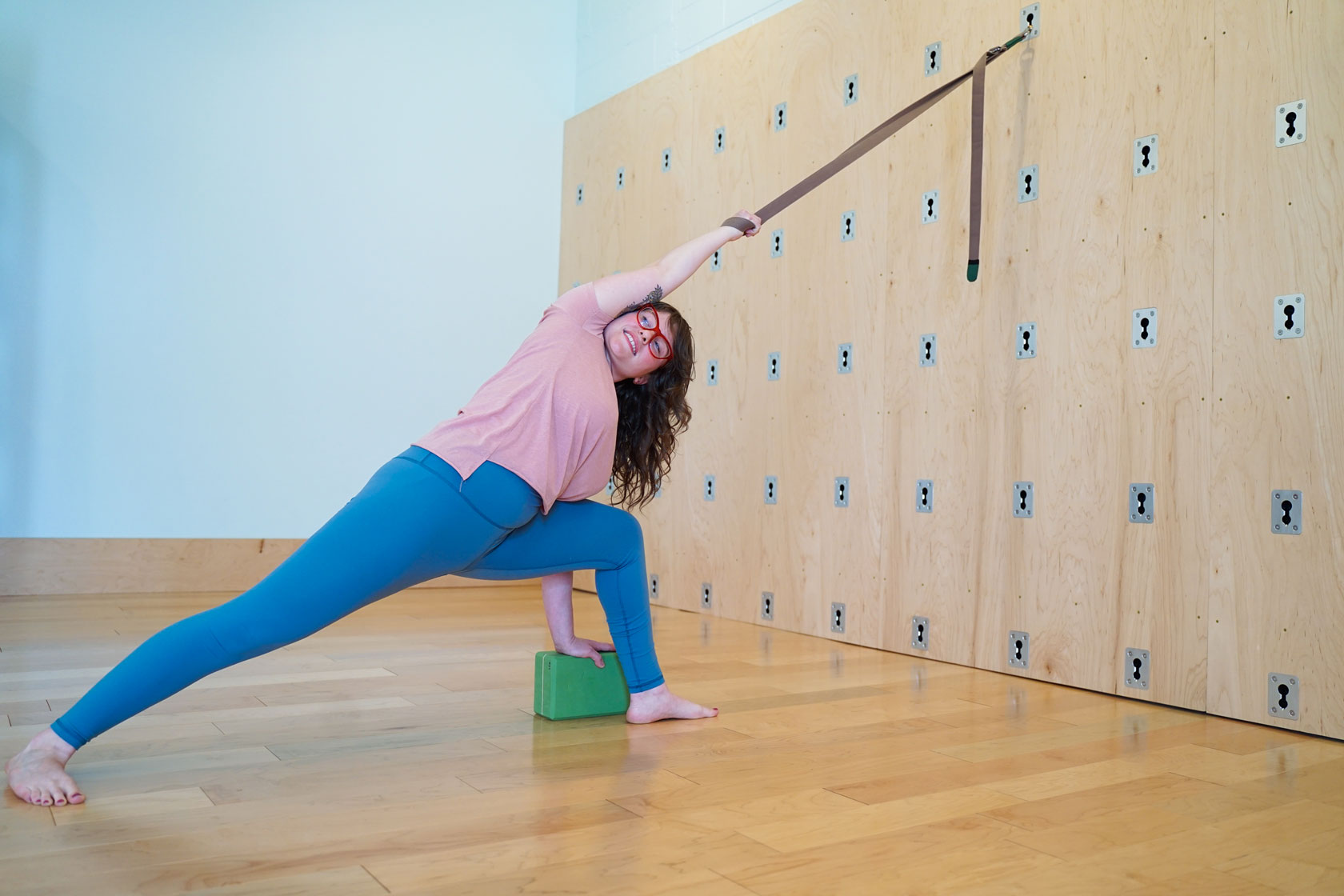 23 Jan 2020

February 15th: Great Yoga Wall Sampler Workshop
Great Yoga Wall Sampler Mini-workshop

Join Hannah Berlin on February 15, 2020  •  1–4 pm
Purna Yoga 828 • $60
It's a medley! Get a sampling of all the ways the Great Yoga Wall can illuminate your practice:
create more mobility in the hips
stretch, release, and unwind the muscles around the spine
shine light on the unseen corners of your standing poses
twist! backbend! and invert! all with assistance and support
The Great Yoga Wall™ is an invaluable prop in a yogi's arsenal. Infinitely and easily adjustable for all bodies, the Wall can help you find deeper feeling in your poses, use traction to bring greater opening in the body, and work therapeutically towards greater health in the hips, neck and shoulders, and spine.
Discover how the Yoga Wall helps you:
Create more mobility in the hips as you access the strength in your legs to support the spine in Standing Poses. Learning how to use the legs to support the spine builds bone density as well maintaining integrity in your ligaments and tendons.
Stretch, twist, and otherwise bring more mobility into the spine, releasing the muscles around the spine from the erector spinae muscles to the intervertebral. Releasing the muscles around the spine gives an opportunity to let go of issues of fear, lack of control and instability.
Build on the previous work of standing poses and twists to end with opening the front body in backbends. Add traction to your backbends to get more length in the spine and create more space for the spinal discs. Help your spine become younger and more supple while bringing more joy into your body.
Get a fresh perspective by going upside-down! Let the wall support you in exploring inversions that stimulate and balance the immune, circulatory, endocrine, digestive, and respitorary systems while creating space between the vertebrae.
6 months yoga experience suggested.