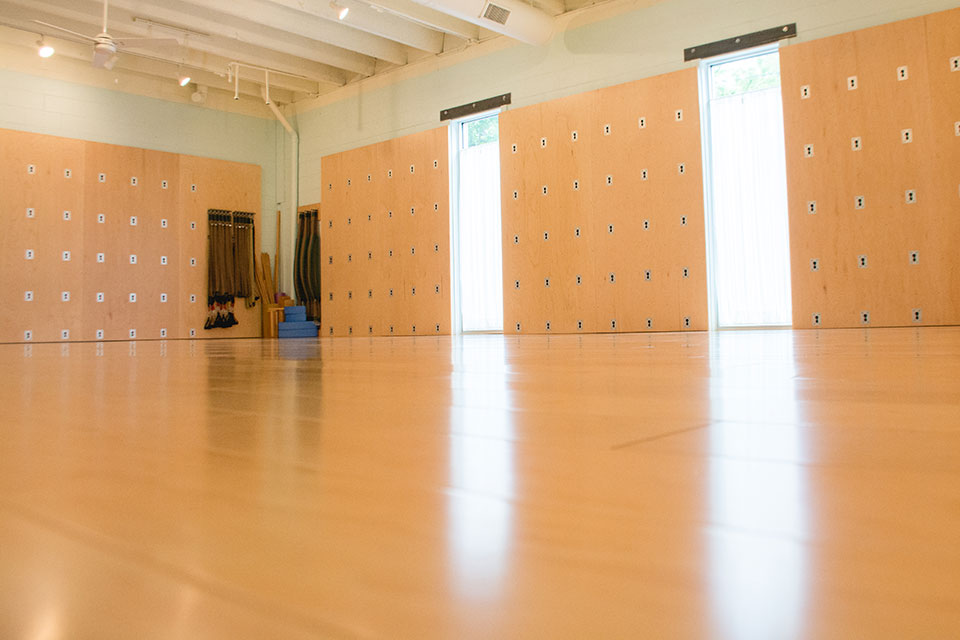 24 Jun 2021

What to expect from a hybrid class…
Are you ready to come back to the studio?
As COVID restrictions lift, we're continuing to explore what "PY828 Beta" looks like as we put in-studio offerings back on the schedule. We're continuing to move forward with all of us in mind. Our goal is to honor consent, equity, community, inclusion, and comfort for all as we take slow steps towards re-opening. Find out more about our current protocols here.
Because we want yoga to be available to anyone who wants it, we are offering three types of classes: Hybrid, Online-only, and In-studio-only. Because we are not interested in only centering healthy, vaccinated students that are able to share space with others at the studio and because we recognize that there is a huge convenience (and environmentally-conscious) factor in being able to roll out your mat at home, two minutes before class starts, we will always maintain online access to our classes. For online attendees, we are able to continue to offer donation drop-in rates of $5, $10, or $15. In-studio students can use a class pass, membership, or drop into class at $15. Check out which classes are Hybrid, which are Online Only, and which are In-studio Only through our online calendar as well as read about our class descriptions, pricing, and membership options.
Hybrid classes allow us to blend two worlds – virtual and IRL – to support a variety of folks in their practice. Hybrid classes are not recorded – unless they're marked [RECORDED HYBRID] in the online calendar – so live attendance is necessary to participate. The gallery view of zoom participants is projected on the back wall of the studio, so the instructor can see everyone in class from any vantage point in the room. Zoom participants for hybrid classes have a clear, front-row view of the instructor and will hopefully feel like they're right there with the in-person attendees. We're spent time finding the best microphone and camera setup to bring the best experience for everyone whether they are in the studio or practicing from home.
IN-STUDIO & ONLINE ONLY CLASSES
By making some classes in-studio-only and online-only, we're giving ourselves the chance to focus only on the people directly in front of us – a group of folks sharing a contained space, whether that's an online space or a physical one. Online-only classes are recorded with the recordings available for 7 days. Each of our core classes – Purna Yoga Basics, Form & Function, Strength & Stamina 1 and 2 – have an online-only slot on the schedule. Since these classes are recorded, attendees don't need to join the class live in order to participate. Think of it as a way of getting an extra on-demand class to practice with each week. In-studio-only classes have the benefit of having ALL THE PROPS at our disposal! These classes will incorporate more Great Yoga Wall™️ poses than hybrid classes – since not everyone has a Wall at home. Though, since some students do, our monthly Great Wall class will be hybrid.
SEE WHICH CLASS IS RIGHT FOR YOU
The past 16 months have given us endless opportunities to makes decisions that blend risk management strategies with self-care with consideration for others. So many habits have shifted since March of 2020. Only you will know when you'll be ready to come back to the studio. For us, even as we move more and more towards re-opening fully, online options will continue to be a part of our studio offerings. We are also considering have one or two classes on the schedule that will be limited to fully vaccinated participants only as a way to create space for those who want to return to in-studio classes but wish to practice only with other vaccinated students.
As always, we're here to support your practice. We're here for good. We're all here together.