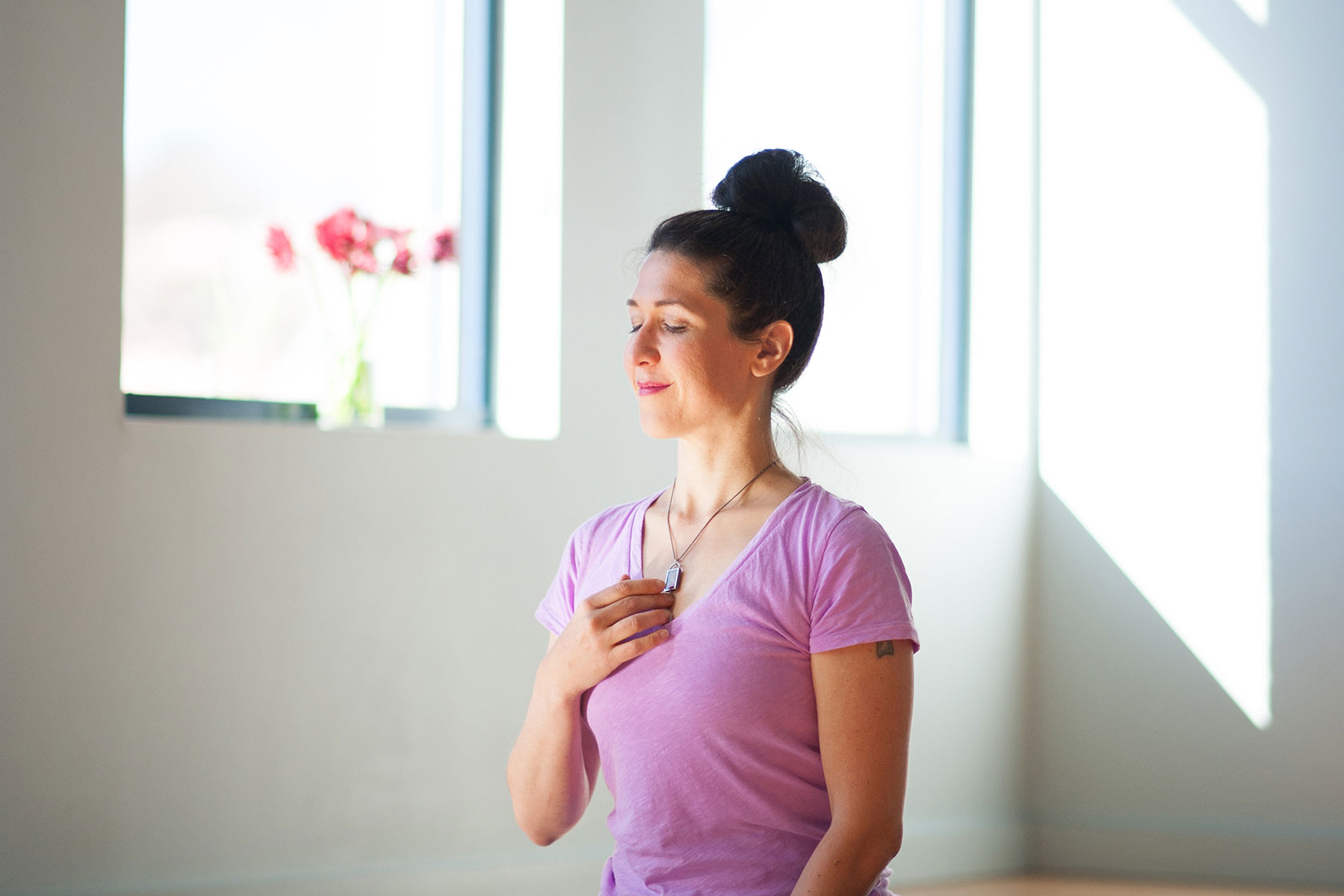 15 Dec 2021

Jan 6th: Intro to Heartfull Meditation
Intro to Heartfull® Meditation with Letitia Walker
Online, 4-week Series through PurnaYoga828.com
Thursdays, 8:45 – 9:30 am EST  •  Jan. 6th through Jan. 27th  •  $45 
Live attendance not necessary • Access each class recording for 7 days
Learn the basics of Heartfull Meditation and spend January cultivating a daily meditation practice. The simple techniques of Heartfull Meditation take only a few minutes to practice while keeping you centered, focused, and connected to your spirit throughout your day.
This 4-week, 45-minute, online-only series introduces you to the basic techniques of Heartfull® Meditation as created by Savitri, one of Purna Yoga's co-founders, and includes a guided meditation utilizing the techniques. These simple, practical techniques incorporate hand movements, breath, visualization, and connecting to beautiful feelings to foster inner connection and clarity throughout the day.
If you've wanted to start meditating but find it intimidating – even frustrating – this series might present a different style of meditation that makes it more accessible. Each technique takes only a few minutes to practice and can be done anywhere to find a sense of reconnection to peace and purpose. Learn how to do more than just quiet the mind or still your thoughts. Instead, learn how to recharge by connecting to the light of your spirit anytime, anywhere.
I've practiced Heartfull Meditation since 2008 and find the benefits of this style of meditation to be never-ending. Heartfull Meditation helps me to focus my mind, improving my concentration and decreasing distraction. These techniques help me stay connected to feelings of gratitude, which facilitates ease and minimizes irritability as I move through my day. I sleep better, connect with others more authentically, and stay calmer in stressful situations thanks to these techniques. – Letitia
Rooted in the teachings of Sri Aurobindo, Heartfull Meditation helps you connect to the spark of the divine within you through dynamic and transformative meditation.  Appropriate for all students interested in practicing meditation as a way to connect more deeply with the inner Self, the inner purpose, and most importantly, the inner smile. Each class is recorded with access for the next 7 days.
Remember, live attendance is not necessary. Sign up to get each class's recording – and get 7 days access to each one – to use at your leisure. Let these recordings help you start a daily meditation practice in the month of January.