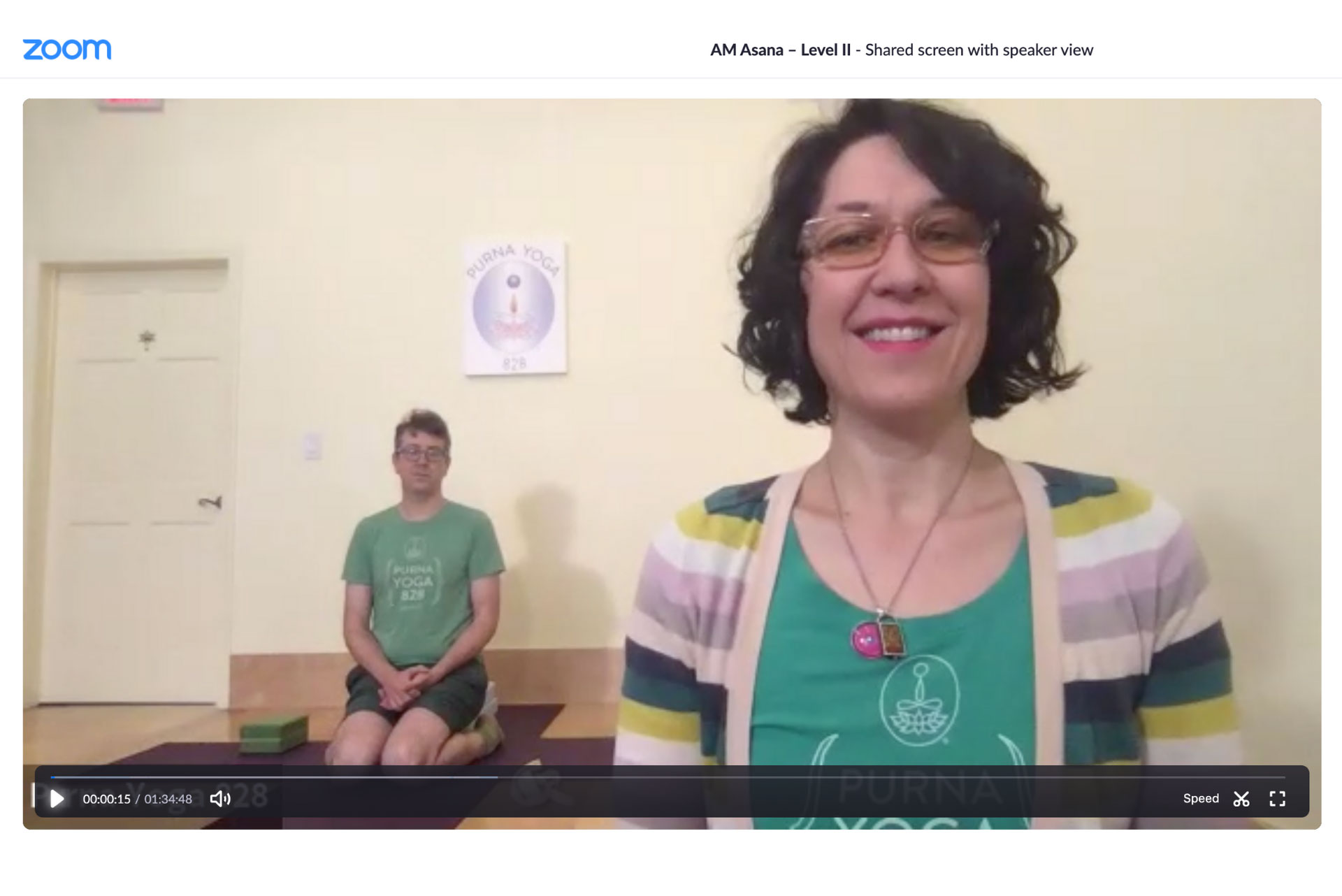 03 Apr

Come to Class Online
While the studio is closed, we are now offering online classes, so we can stay connected, keep practicing, and focus on gratitude, joy, and love.
We're so happy to share Purna Yoga and Heartfull Meditation during this challenging, piviotal, serious time. 
Please check out our online calendar for the most up-to-date schedule. Currently, we are offering 2 classes a day – usually at 10 am and 6 pm – 6 days a week. Class times range from 60 minutes to 90 minutes and are level one, level one/two, and level two. Read our class descriptions to find out which class is the best fit for you.
We are offering these classes on a sliding scale payment system. You may pay a drop-in donation rate ranging from $1 to $25, use existing class credits, purchase an online 10-class pass (6-month expiration date) for $130 or get an unlimited online pass (30-day expiration) for $200. We will also have a recording of the class available for 48 hours for any registrants who can't make the class due to time constraints or technical errors.
Find out all you need to know about logging in, signing up, and viewing the broadcast link for classes. Whether you're an existing Purna Yoga 828 student or someone who just found out about us, you can find everything you need to know about coming to an online class in this blog post.
If you have any questions about how to log in to Tula, check out this blog post.
A very small amount of our students (and it seems to be Mac users that are using Google Chrome) have been experiencing a widget bug that makes it appear as though you are not signed in but then gives you the error message that you are already signed in. If you have any problems, please use the student portal to log in, sign up, and view broadcast.
We offer 4 main classes online: AM Asana, PM Practice, Purna Yoga Foundations, and The Noon Reset: Restoratives. Read all about our online classes and find out which class is right for you here.
See you on the virtual mat!