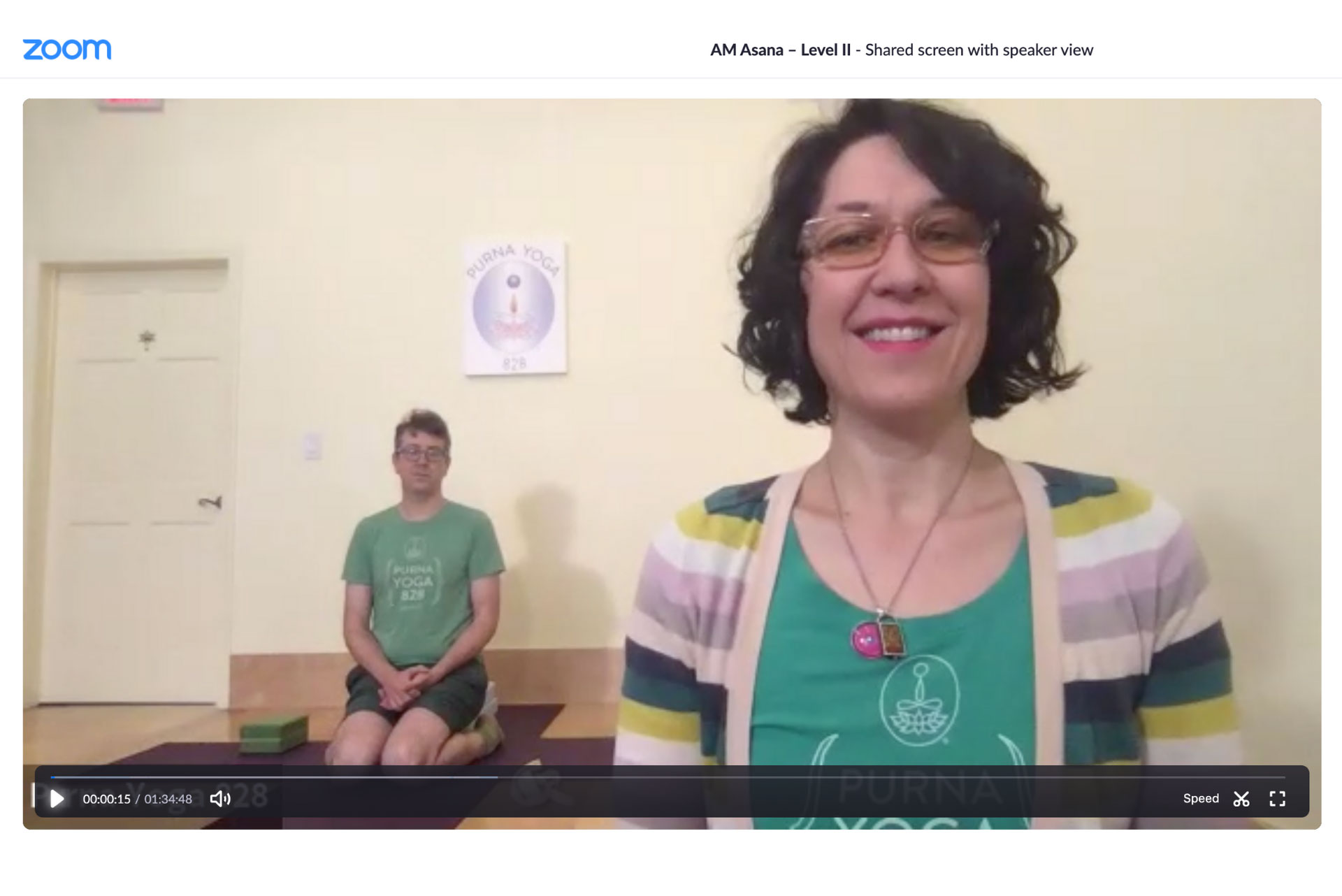 03 Apr 2020

How to Join us for Online Classes
Now there are three ways to practice at PY828:
in-person at the studio either privately or in our group classes

online, livestream classes

our online video library membership.

Find out more about our in-person classes here and read how to join our online classes below.
We're so happy to share Purna Yoga® and Heartfull® Meditation online through our livestream classes as well as our video library. 
If you're interested in our livestream classes, please check out the online calendar. Our online classes range from beginner-oriented (Purna Yoga Basics) to our most advanced class (Strength & Stamina 2 for experienced practitioners). Class times range from 60 to 90 minutes. Read our class descriptions to find out which class is the best fit for you.
Classes that are marked [ONLINE ONLY] typically feature an instructor who guides and watches students to offer variations and individual attention with a demo model practicing the poses for students to follow, though sometimes the teacher is also the demo model. These classes are recorded and come with 7-days access to the recording. [HYBRID] classes are ones where students may choose to attend class virtually or in-studio. These are generally not recorded unless the class is marked [RECORDED HYBRID]. In hybrid classes, the instructor is both the guide and demo, though they may occasionally disappear from view when assisting in-studio students.
Looking to practice on your schedule, at your pace? Get a membership to our video library for just $30 a month. Get a taste of the video library with these videos of Hannah teaching the Morning Series and Letitia showing you 4 Daily Shoulder Poses.
And if you want the best of both worlds, sign up for a monthly membership that gives you total access to our video library with your choice of 4, 8, or unlimited online or in-studio classes a month.
We never want finances to be an obstacle to practice. Online classes are offered on a sliding scale payment system. You may pay a drop-in donation rate of $5, $10, or $15, use existing class credits, or purchase an online 10-class pass (6-month expiration date) for $130. A recording of an online-only or recorded hybrid class is available for 7 days for any registrants who can't make the class due to time constraints or technical errors. BIPOC students are welcome to attend free of charge. Drop us a line and we'll get you a free class pass.
Find out all you need to know about logging in, signing up, and viewing the broadcast link for classes. Whether you're an existing Purna Yoga 828 student or someone who just found out about us, you can find everything you need to know about coming to an online class in this blog post.
Our online offerings cover all the bases from Purna Yoga Basics for beginners, to Form & Function covering the nuts and bolts of poses and the Purna Yoga series, to Strength & Stamina, levels 1 and 2 – faster-paced classes with less instruction and more Sanskrit – with a few specialty classes like The Great Wall and Hips & Heart added in. Read all about our online classes and find out which class is right for you here.
See you on the virtual mat!